Product Overview
While taking advantage of state of the art testing equipment, this high performance ammunition by Underwood is field tested using popular, real firearms that customers are most likely to own out in the real world with all the elements you would experience. If for some reason Underwood Ammunition fails to meet performance expectations, Underwood stands by their product 100% and will make sure the customer is satisfied with every purchase. This ammunition is new production, non-corrosive, in boxer primed, reloadable nickel plated brass cases.
Hard cast flat nose bullets are non-expanding, powerfully penetrative bullets that are designed with your woods defense needs in mind; whether fending off wild hogs or black bears, the hard cast flat nose bullets are consistently effective in taking down any wild animals that you may encounter. In contrast to the round nose non-expanding bullets, the flat nose bullets are able to pierce through dense bodies of mass while maintaining their nose forward position, which is optimal for maximum penetration. All non-jacketed lead bullets, whether it may be cast, hard cast, wad-cutter, etc. "smoke" to some degree due to the wax/lube needed in the manufacturing process. Underwood Ammo's hard cast feature a "Black Cherry" coating. Equipped with enhancements from the previous Hi-Tek coating. The "Black Cherry" coating is a  polymer-based compound; its thermal stability allows it to handle more than any other coating today. The coating will protect against gas cutting with a high degree of wear and abrasion resistance. The "Black Cherry" coating prevents lead to bore contact, thus virtually eliminating lead fouling. All firearms can safely function with this upgraded projectile. To include polygonal rifling (Glock). All of Underwood Ammo rounds utilize flash suppressed powder so that your vision will not be compromised if it becomes necessary to use your firearm in low light.
Features
No plastic burning smell
Thermally stable
Resistant to weathering and chemical degradation
Strong mechanical and tensile strength properties
Self-lubricating
Able to withstand high pressure conditions
Able to withstand high heat conditions
High degree of wear and abrasion resistance
Reduced friction resistance
Good flame retarding properties
Coating prevents lead to bore contact thus virtually eliminating lead fouling
Shoot higher velocities without lead fouling
Note: The 700 gr 500 S&W ammo is unique in the sense that it has an exceptional amount of recoil. For those brave enough to fire them in a barrel 4″" or shorter, Underwood recommends only putting one or two in the cylinder at a time. The excessive recoil impulse in these smaller firearms can loosen even the strongest of crimps in cartridges waiting their turn in the cylinder, potentially causing the projectile to ""creep"" out of the case. Yes you may shoot these in a snub nose 500 S&W, but if you're loading a cylinder full you might find yourself fighting physics.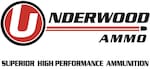 Made In United States of America